More rain. More thundershowers. Will it ever end?!?! Since I haven't been able to wear any fun summer outfits and take fun photos outside I brought the party inside. Me and my friends Margaret and Lucy are having a Sweet Sixteen point Three (I'm turning 17 they're turning 16) at the end of the summer at this antique-y movie theater in downtown Exeter and we've decided that for our invitations we would dress up as characters from different movies and photoshop different pictures onto film strips for each persons invites. I've finally found a use for my job at the photo lab!








here are some our recreations!
Ferris Bueller's Day Off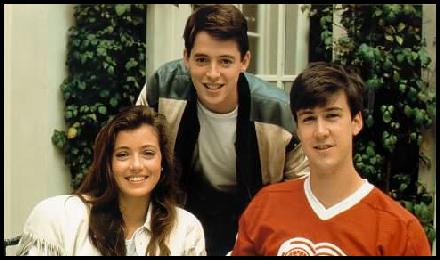 Gossip Girl
Trench: Macys
Boots: (Jessica Simpson) Macy's
Headband: AC Moore
Dress: Banana Republic
James Bond
The Office
Random
Stay tuned for Batman and Grease!
Also, Project Runway!
I'm so sad Wesley got kicked off. I really liked his dress from the last challenge. Oh well, as for favorites Kenley's and Terri's stood out to me the most and I loved how creative Suede was by creating his own fabric (although talking in the third person has big potential to be annoying by the end of the season)
(1)Kenley (2)Terri
Who was your favorite?